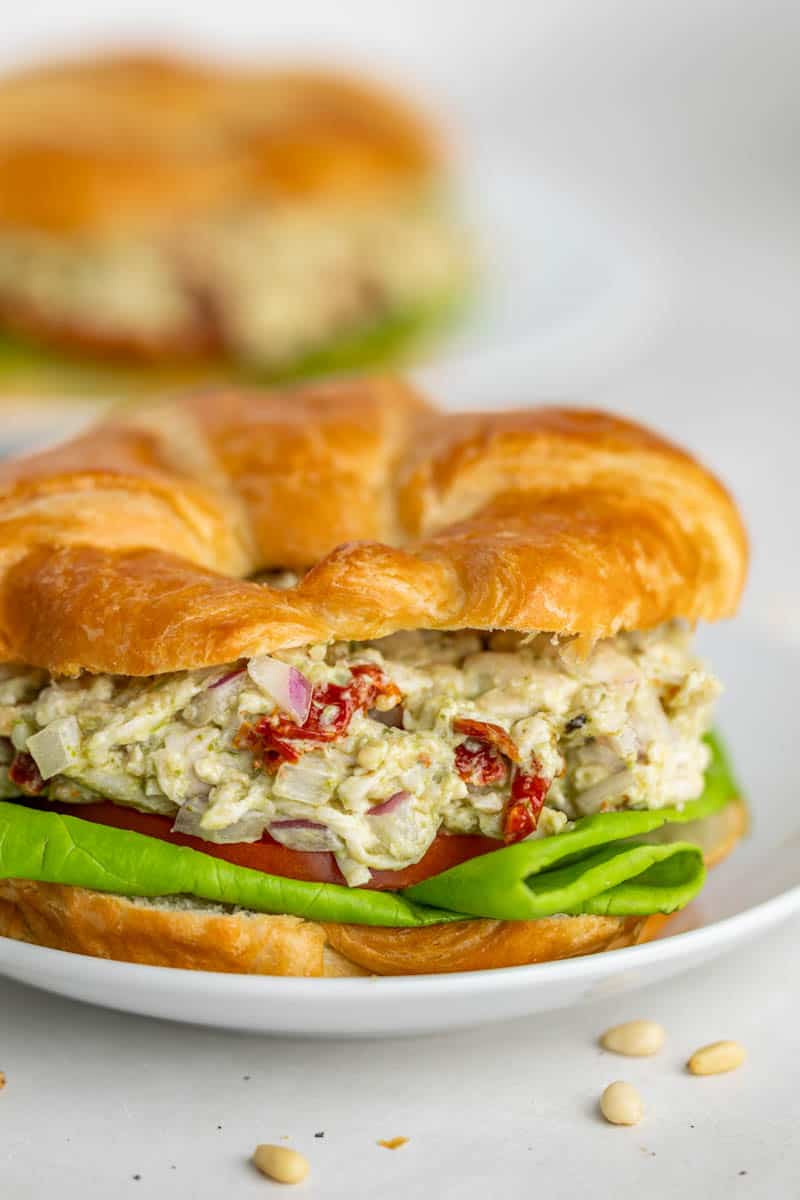 Create a quick and satisfying meal with this easy pesto chicken salad. Perfect for a light lunch or a gourmet sandwich filling!
Delight your palate with a homemade pesto chicken salad, a versatile dish perfect for any meal of the day. This delightful blend of succulent chicken, fresh pesto, and crunchy pine nuts offers a mouthwatering experience that's not only delicious but easy to prepare. Whether you're a beginner or an expert home cook, this dish will surely become one of your favorites. Moreover, the beauty of this recipe is its adaptability. From roasted peppers to sliced olives, you have the freedom to add your favorite ingredients.
Frequently Asked Questions
Can I use a different type of nut instead of pine nuts?
Yes, you can. Sunflower seeds are a great alternative to pine nuts.
Can I use something other than mayonnaise?
Absolutely, you can substitute sour cream or Greek yogurt for mayonnaise if you prefer.
Do I need to make homemade pesto?
While homemade pesto can elevate the flavors, store-bought pesto works perfectly fine as well.
Recipe Variations
The pesto chicken salad is versatile and easily adaptable to cater to various dietary preferences. Here are a few ideas:
Vegan Version: Substitute the chicken with chickpeas or grilled tofu for protein, and use vegan mayonnaise and pesto.
Vegetarian Version: Replace the chicken with fresh mozzarella balls.
Gluten-free: Ensure your pesto is gluten-free (some brands may use thickeners with gluten), and serve the salad on gluten-free bread or lettuce wraps.
Tips From the Chef
Toast your pine nuts or sunflower seeds for extra flavor.
Season with salt and pepper based on your liking and the level of seasoning in your chicken and pesto.
Feel free to add roasted peppers, cucumber, fresh tomatoes, sliced olives, or any other items that suit your taste.
If you're using store-bought pesto, make sure to choose a good quality brand for the best flavor.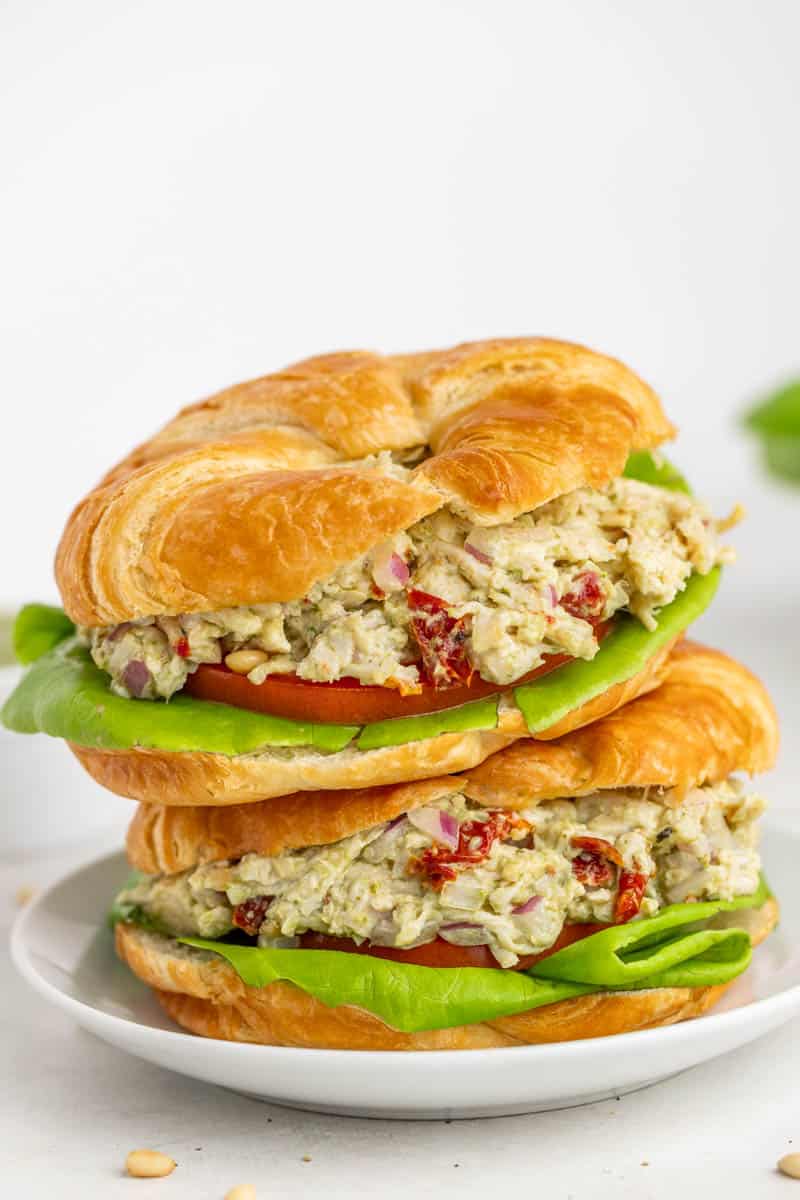 Serving Suggestions
Pesto chicken salad is incredibly versatile and can be served in many ways.
Enjoy it on its own, stuff it into a croissant or a roll for a delightful sandwich, or pair it with fresh, crisp lettuce for a light and healthy meal.
This salad is ideal for casual lunches, picnic outings, or as an elegant addition to your brunch menu.
Storage Instructions
Keep leftover pesto chicken salad in an airtight container in the refrigerator, where it will stay fresh for up to 3 days. To enjoy it again, you can serve it cold, straight from the fridge or let it come to room temperature. Freezing is not recommended as it may alter the texture of the mayonnaise or Greek yogurt and pesto.
Watch the video below where Caytlin will walk you through every step of this recipe. Sometimes it helps to have a visual, and we've always got you covered with our cooking show. You can find the complete collection of recipes on YouTube, Facebook Watch, or our Facebook Page, or right here on our website with their corresponding recipes.