Brighten up your dinner table with easy peas-y peas and carrots! It's a classic, heartwarming combination that's super simple to make and absolutely delightful to eat. This is homestyle cooking at its finest!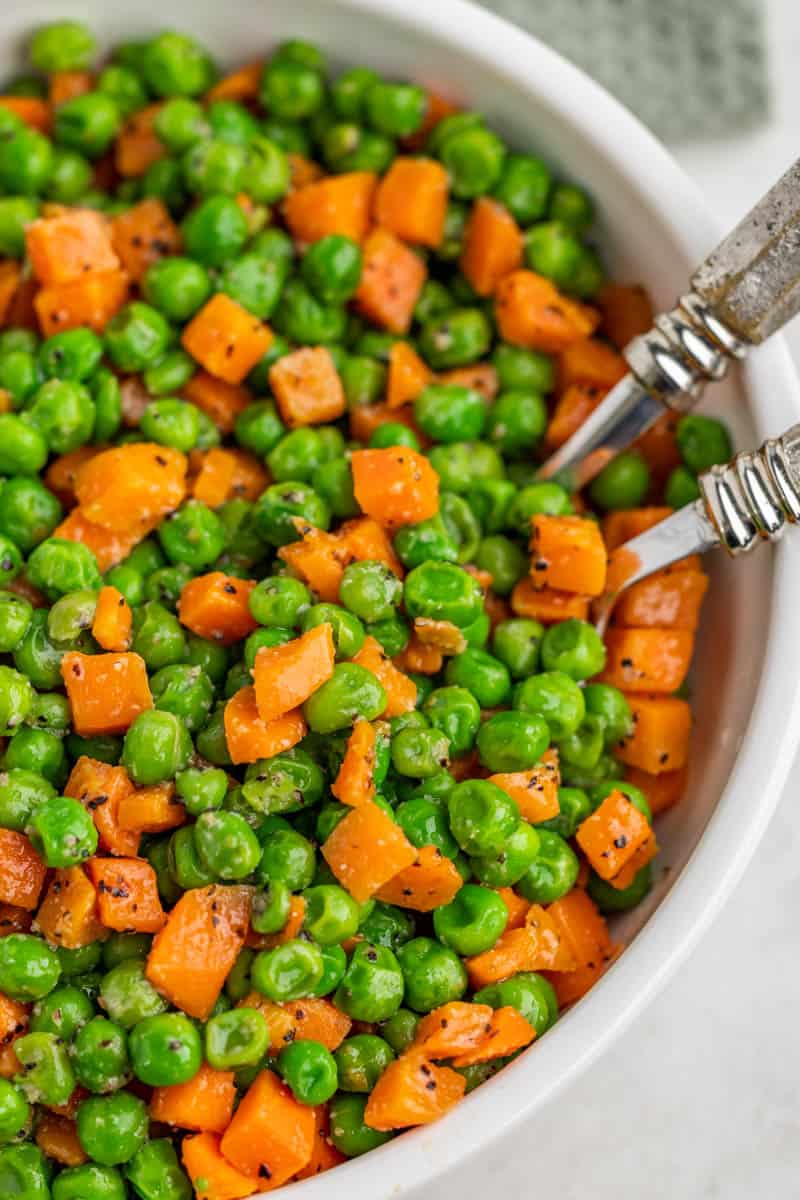 Whoever said that simplicity can't yield perfection hasn't tried our peas and carrots! This dish takes two humble, oft-overlooked vegetables and transforms them into a vibrant, comforting treat. With just a sprinkle of seasoning and a dash of butter, this dish is proof that sometimes, less really is more. It's a versatile side that complements any main dish, and it's also a testament to the magic of wholesome ingredients cooked with care. Whether you're an expert home cook or a beginner finding your way around the kitchen, this recipe promises a satisfying experience and a delicious outcome.
Peas, Carrots, and a Spoonful of History

The combination of peas and carrots is a classic one, rooted deeply in the heart of American cuisine. It's a pairing that has graced our dinner tables for generations, often as a comforting side to a hearty main. This pairing owes its popularity to the balance it strikes – the slight sweetness of the peas is offset beautifully by the earthy flavor of the carrots.
Can I use fresh vegetables instead of frozen?
Absolutely! Just adjust your cooking time accordingly, as fresh vegetables might cook faster.
I prefer unsalted butter. Can I use it in this recipe?
Yes, you can. If you do, just be sure to adjust the added salt to taste.
I'm not a fan of garlic. Can I leave it out?
Certainly! This recipe is versatile, and you can adjust the seasonings to your liking.
Substitutions & Variations

This recipe is as flexible as it is delicious. For a dairy-free option, you can substitute the butter with olive oil or a plant-based butter substitute. If you'd like to add more flavor, consider adding a sprinkle of your favorite herbs, like rosemary or thyme.