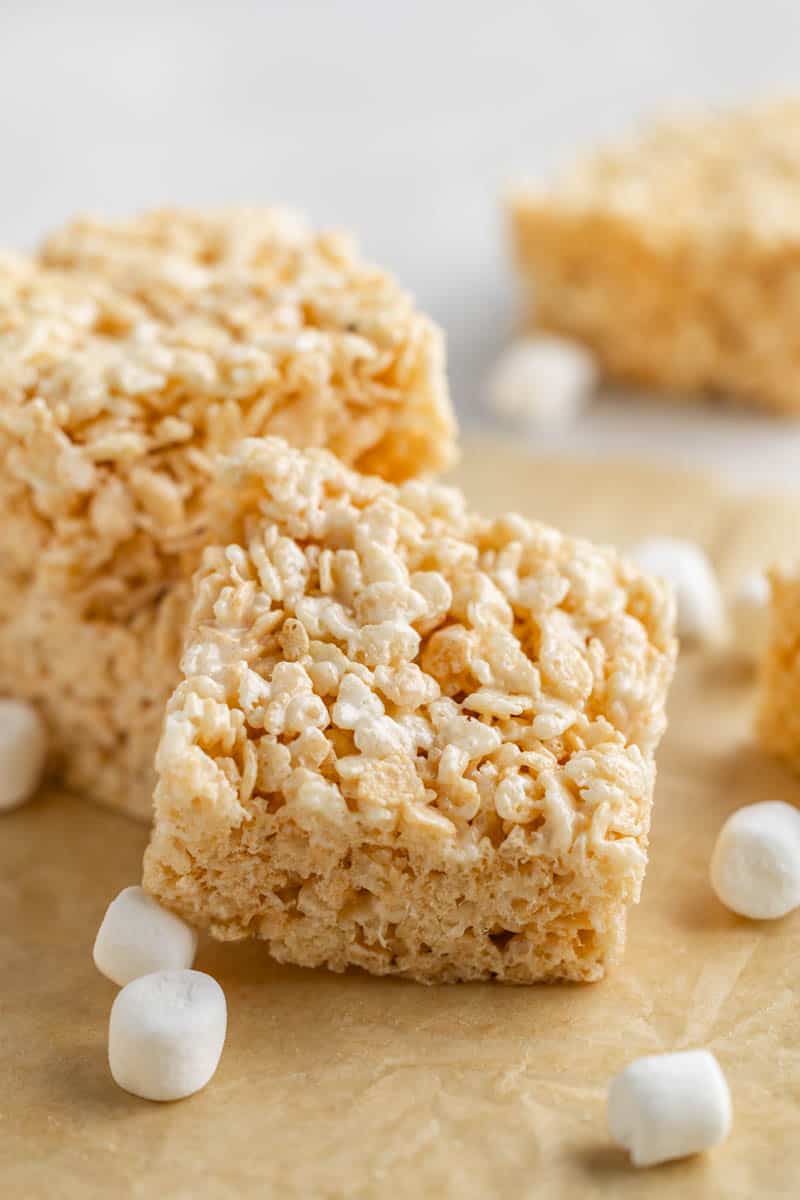 Experience the delight of chewy, sweet, and crunchy classic rice krispie treats! Get ready to create some magical moments in your kitchen.
Revisit a childhood favorite and create lasting memories with classic rice krispie treats! These sweet treats, with their perfect blend of chewiness and crunch, will transport you straight back to your childhood. But the best part? They are incredibly easy to make at home. Within minutes, you can whip up a batch that rivals the store-bought versions, giving you the satisfaction of homemade goodness that's filled with love and nostalgia.
Frequently Asked Questions
Can I use a different type of cereal?
Yes, you can substitute other puffed grain cereals for rice krispies, though the texture and taste may vary.
Why are my rice krispie treats hard?
This might be due to overcooked marshmallows. Make sure to melt the marshmallows over low heat and avoid letting them brown.
Substitutions
Butter: Refined coconut oil or margarine can be used as a dairy-free substitute.
Marshmallows: Marshmallow fluff or vegan marshmallows are suitable alternatives.
Tips From the Chef
Keep stirring the marshmallow-butter mixture to prevent it from burning.
Don't press too hard when shaping the treats; this keeps them light and chewy.
Add a pinch of salt to enhance the sweetness of the marshmallows.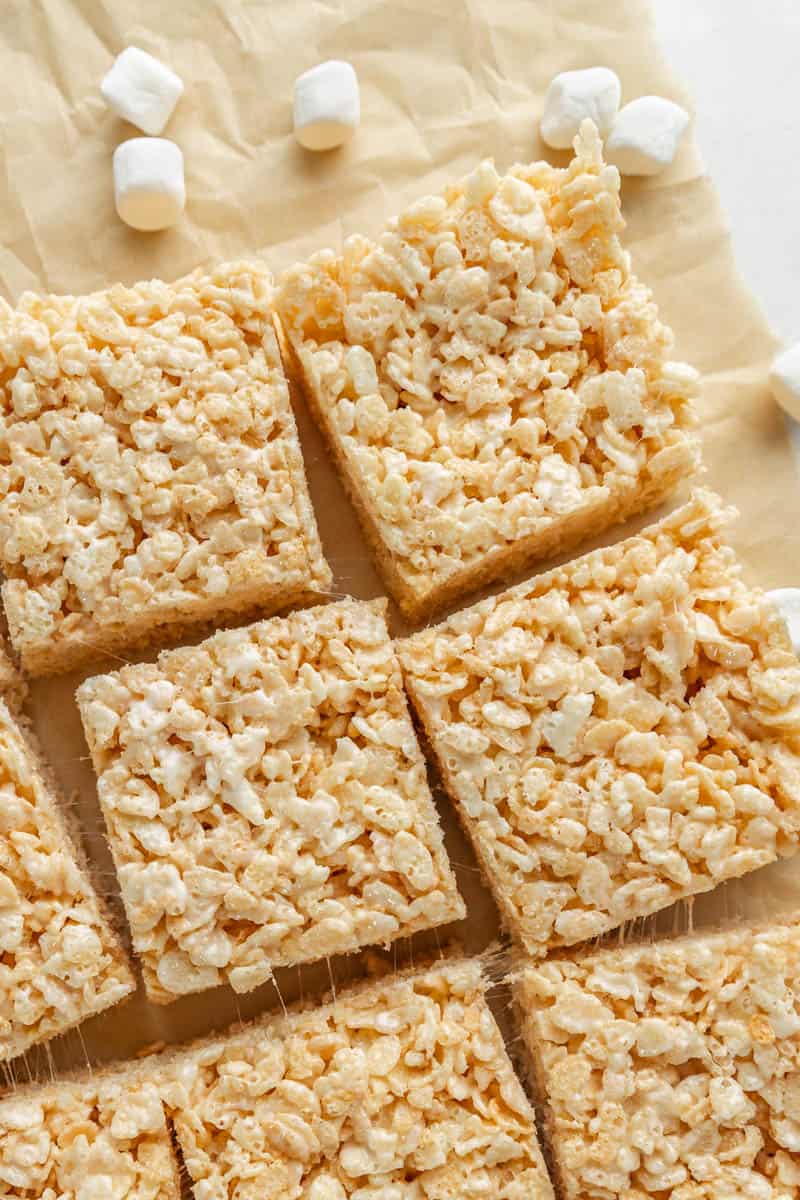 Storage Instructions
Rice Krispie treats can be stored at room temperature in an airtight container for up to a week. If you want to store them for longer, they can be frozen in a sealed bag or container for up to 6 weeks. Thaw at room temperature before serving.